January 17 2014
6
17
/

01
/

January
/

2014
21:30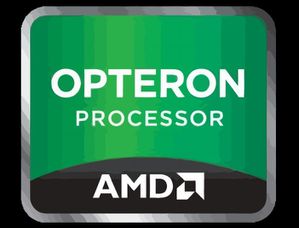 Over 1 year ago, AMD has introduced its current FX-series-processors, codenamed "Vishera". The Piledriver-Cores used by the Visheras 2013 should have been revised as well as at the Trinity APUs. They haven't been so far however.
This has been incomprehensible for experts, as the Piledriver-2.0-cores in the Richland-APUs are already in use since mid-2013.
But now AMD's strategy seems to crystallize:
At least, Opteron Server-CPUs, that are closely related with the FX-CPUs, new models with the code name "Warsaw" will be introduced around spring 2014.
The Warsaw-Opterons work with revamped Piledriver-Cores, so Piledriver 2.0 (or maybe even 2.5).
Supposed background for this seems to be that AMD wants to deploy the new SteamrollerB-Cores only in the Kaveri APUs, but not in the Opteron- or FX-CPUs. At the "normal" CPUs, this generation obviously should be skipped and from 2015 new models with the then up-to-date Excavator-Cores should be presented. The 2015 processors probably will be no pure CPUs, but APUs with integrated graphics-units.
This strategy is generally very reasonable from my point of view.
Since even though the SteamrollerB-Cores IPC (= instructions per cycle, performance per MHz) are approximately 15% higher, as those of their Piledriver-Predecessors, they are also lower clocked. The CPUs computational-power should rise only around 5-7% (Remark: According to the first reviews it has only risen around 1.5%).
And the expenses introducing a completely new processor are a multiple of what the costs revising an existing one.
For the Kaveri-APUs the situation looks differently: They also have integrated graphics-units - which approximately get 15% more processing-power on the floor than their Richland-Predecessors.
In this respect I endorse AMD's plan under 1 condition:
That AMD puts the revised cores not only into the Warsaw-Opterons for the server market, but also into the FX-CPUs for the desktop.
Anything else would be an outrage for the AMD fans!