December 18 2012
3
18
/

12
/

December
/

2012
21:10
Again in Engelberg 2 exciting World-Cup ski-jumpings have been accomplished last weekend. Engelberg traditionally is the last ski-jumping before Christmas as well as the last World-Cup competition before the four-hills-tournament.
Engelberg-review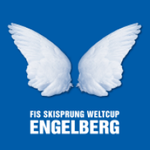 This year's 2 Engelberg-winners are Andreas Kofler and Gregor Schlierenzauer. In addition to their victories with a 2nd and a 3rd place each of these two Austrian athletes has achieved another podium-place in Switzerland.
The other podium-positions have been conquered by the Pole Kamil Stoch on Saturday as 2nd and by the German Andreas Wellinger on Sunday also as 2nd (ex-aequo with Andreas Kofler).
In general mainly the German and Austrian jumpers had been able to convince in Engelberg, but also the Poles. The Slovenians had been able to achieve several top 10 and top 20 places.
The result for the Norwegians is mixed: Currently with Anders Bardal they only have 1 top-10-jumper.
Also for the Russians the weekend was modest, Saturday as well as Sunday only 2 of their squad made it into the final-round.
For everyone else the competition in Switzerland was really disappointing: Czechs, Japanese, French and especially Finns and Simon Ammann not only have finished below their own expectations but as well below their usual capacity.
Four-hills-tournament-preview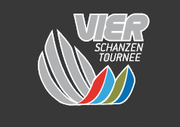 Of course also for the four hills tournament 2012/2013 there are several favourites and promising underdogs again. BUT: Even if it sounds like a hackneyed phrase, so it has proved very often true, that the tournament has its own laws and holds surprises.
On paper the 2 top-favourites clearly are Andreas Kofler and Gregor Schlierenzauer. Both have been very convincing in the last competitions, especially in Engelberg. And: Both already have won the four-hills competition.
Another joint-favourite is the German Severin Freund, who so far this season is consistent strong. Also the 2 Austrians Thomas Morgenstern and Wolfgang Loitzl, who so far also have been jumping very solid and also still have won the tour, belong to this category.
Promising underdogs for the tours overall-victory to me are the very constant Norwegian Anders Bardal – though he has not reached his top-form so far – and the Pole Kamil Stoch, whose form-curve is strongly pointing upwards. And if the young German Andreas Wellinger is able to keep his current form and to keep cool further I do estimate him as member of this category too.
Michael Neumayer, Simon Ammann and the young Slovenes Peter Prevc and Jaka Hvala I don't give any realistic chances for the overall-victory but at least for a place on the tournament podium.
Closing remarks
As you can understand from the previous World-Cup results and also from my preview the 61st four-hills-tournament will bring a resurgence of the duel Germany against Austria - and thus of the tour's host-countries. As result of this the tension, the number of spectators at the hills and the television-ratings for sure will do very well!